The Memorial Sculpture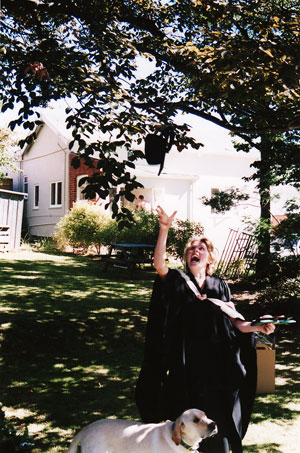 Caroline threw her mortar board up into a tree immediately after graduating. This upward movement was the inspiration behind the memorial sculpture that Caroline's family commissioned, and that was unveiled on December 5th 2003 at her old school, Woodford House, in Havelock North.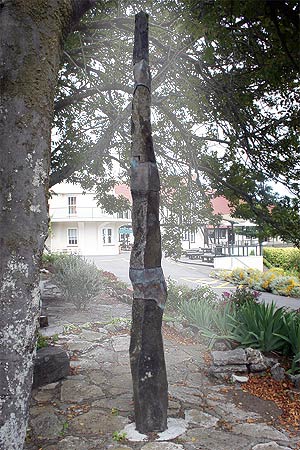 Napier sculptor Martin Selman managed to suggest Caroline's energy, and he used basalt from Dunedin, the city that Caroline had chosen as her home. The four columns are linked by bronze, and they symbolise the four stages of Caroline's life: her first years at the family farm, Te Kouka; her time as a primary school student; her Woodford years; and her fulfilling years in Dunedin.
Further information on Her Life is elsewhere in this website.